BESTVA X3 Lens 1890W LED Grow Light Full Spectrum 12 Band Grow Lamp for Greenhouse Hydroponic Indoor Plants Veg and Flower
BESTVA X3 Lens 1890W LED Grow Light Full Spectrum 12 Band Grow Lamp for Greenhouse Hydroponic Indoor Plants Veg and Flower
Welcome to BESTVA Newest Version X3 Lens 1890W LED Grow Light, using efficient full spectrum 380-780nm best for indoor plants veg and flower at all growth stages. It is High Lumens, High yields, Low heat.
- BESTVA Spectrum has been developed by indoor growers over many years of careful experimentation and testing.
- Scientifically engineered to keep the balance with high Lumen and suitable Coverage. This design will not far too concentrated in the middle of the growing area which results in stunted plant growth and sunburning
Specifications:
- Dimension: 15.75x8.38x2.36 inches
- Replaces a 2000 watt HPS/MH
- Item Weight: 7.93 pounds
- Full spectrum for all stages of plant growth
- Core Coverage Area: 5.7ft x 5.4ft at 24" Height
- LEDs Angle: 120°
- 120pcs Dual-Chip 10W Bridgelux/Epileds LEDs
- Avg. Power Draw: 240W
- Input Voltage: AC85-265V
- Working Temp: -68~104℉
- Frequency: 50-60Hz
- Lifespan: 100,000 hours
X3: is our most popular product designed for the indoor grower who
demands maximum yield and the highest efficiency. X3 uses lensed
LEDs plus our unique secondary lens (the X3 Lens) to achieve 50% deeper
penetration than HID lights using 60% less energy. It is the light
of choice for maximum yield cannabis farmers, holding?3 consecutive
world records for the highest yield ever achieved on a single autoflower
variety. X3 is capable of supporting plants up to 72" in height,
and delivers greater penetration with reduced coverage over ALPHA
3 Minutes for Disassembling and Reassembling.
Replace any component within 3 minutes without any special tools and/or expertise.
Unique technique of Standard module design. Plug-and-Play
Key components of LED optic lens, PCBS, heat sink and power supply are designed into standard modules respectively, so as to achieve PNP and inter-changeable Within X3 Lens Series of product.
Latest LED optic lens.These optic lens is the latest optics technology for high lighting efficiency. 25% or more of lighting efficiency will be improved.
Air-circulation system designed to improve the plants' photosynthesis and growth. So as to improve the plants photosynthesis and growth significantly.
Latest power supply with low frequency pulse increases 15% of the growth.
Unique function of self-checking and indication for malfunction. R&D an online self-checking technique. Once any malfunction occurred, self-checking cirsuit will light the LED, which in the centre of each light-module, to indicate abnormal performance or malfunction that should be fixed.
Exclusive Design: Checking and indicating defects automatically.
Conveniently Cross-connection of GoldRING Series products with Daisy-chain power cord design.

Attention:
- Indoor use only, not waterproof
- Extremely bright, do not look directly
- No extra ballast is needed
- Can be controlled by Timer
Package includes:
1 x BESTVA X3 Lens 2700W LED grow light
1 x 6ft Power Cord
1 x Hanging Kits
3 years warranty:
Return and money back for buyers within 30 days; Free shipping the parts to buyers for a fix within 6 months; If more than 6 months, the buyers should pay the shipping fees.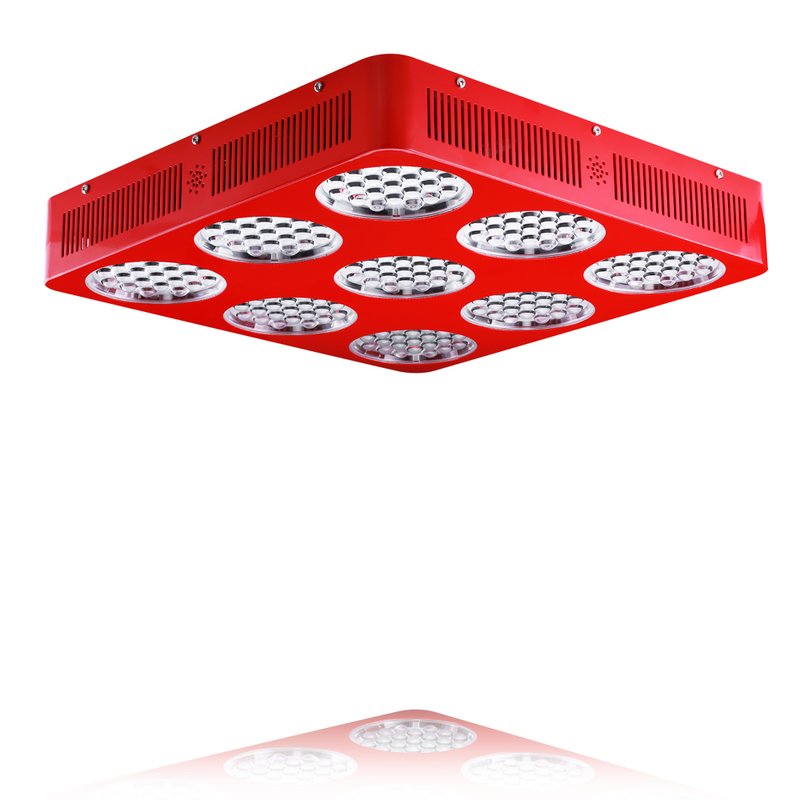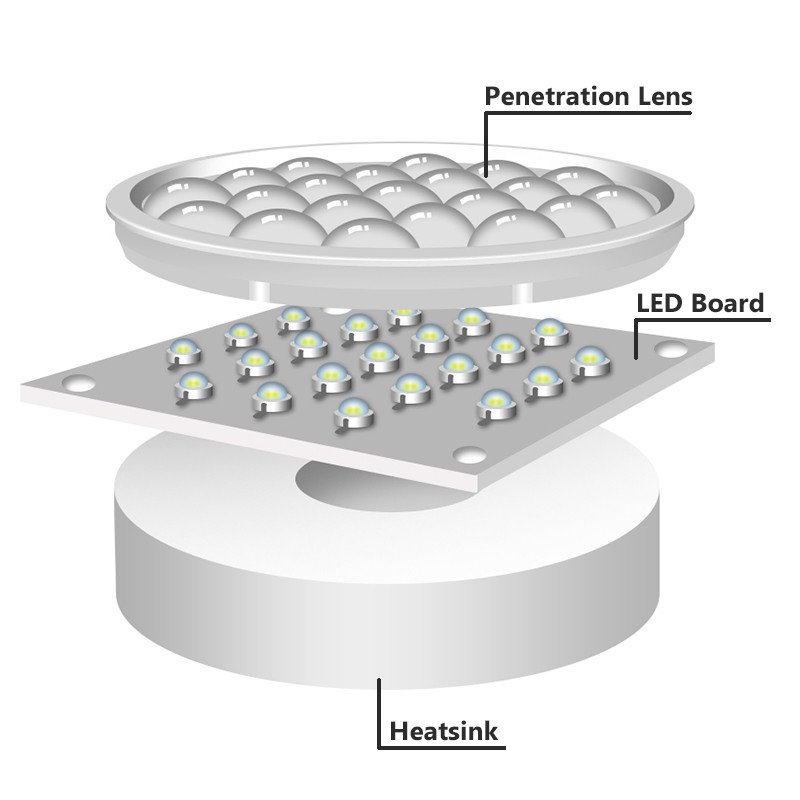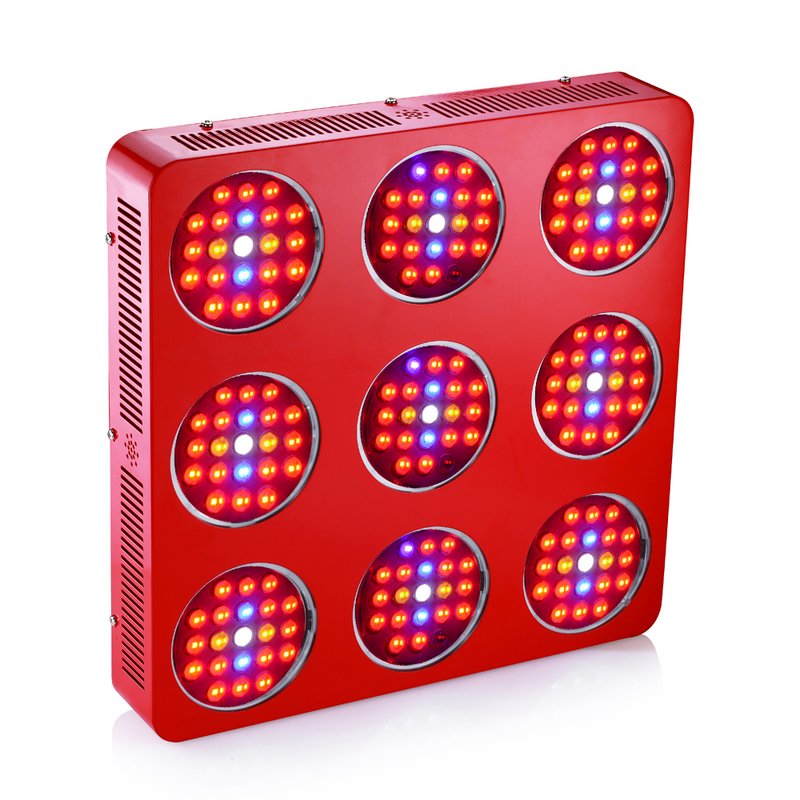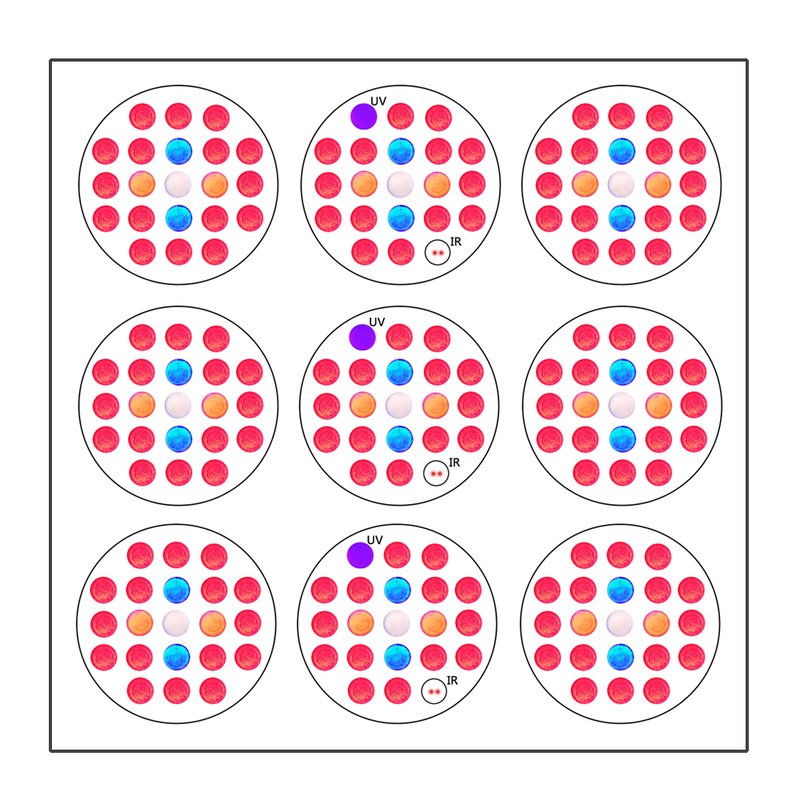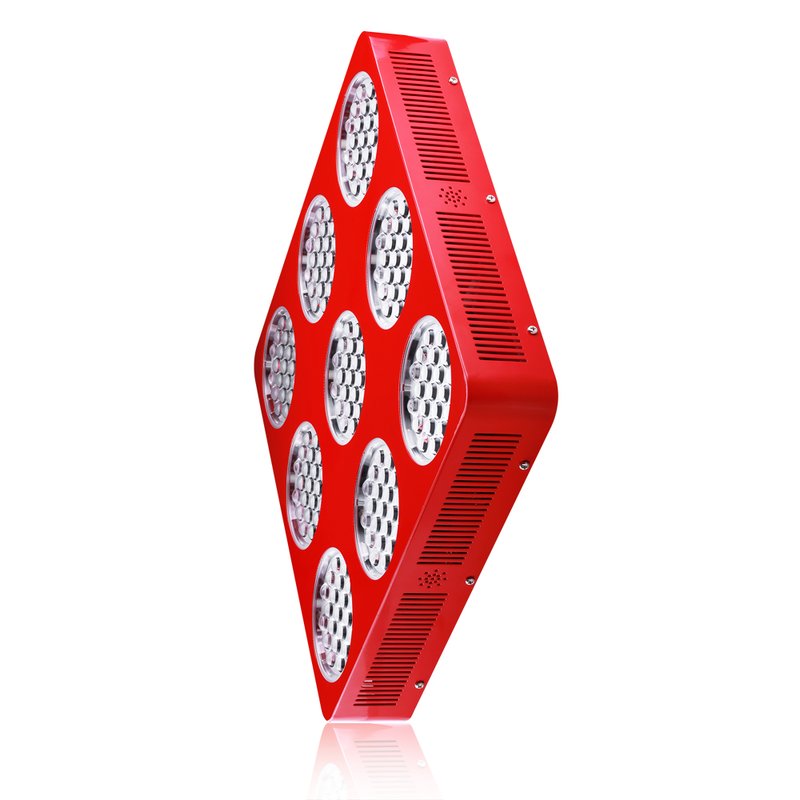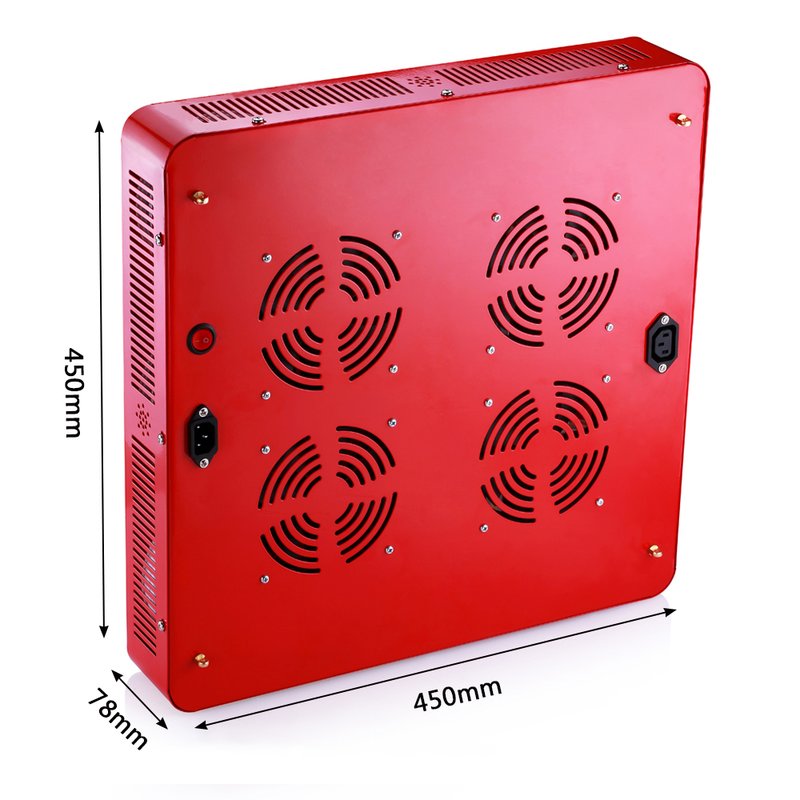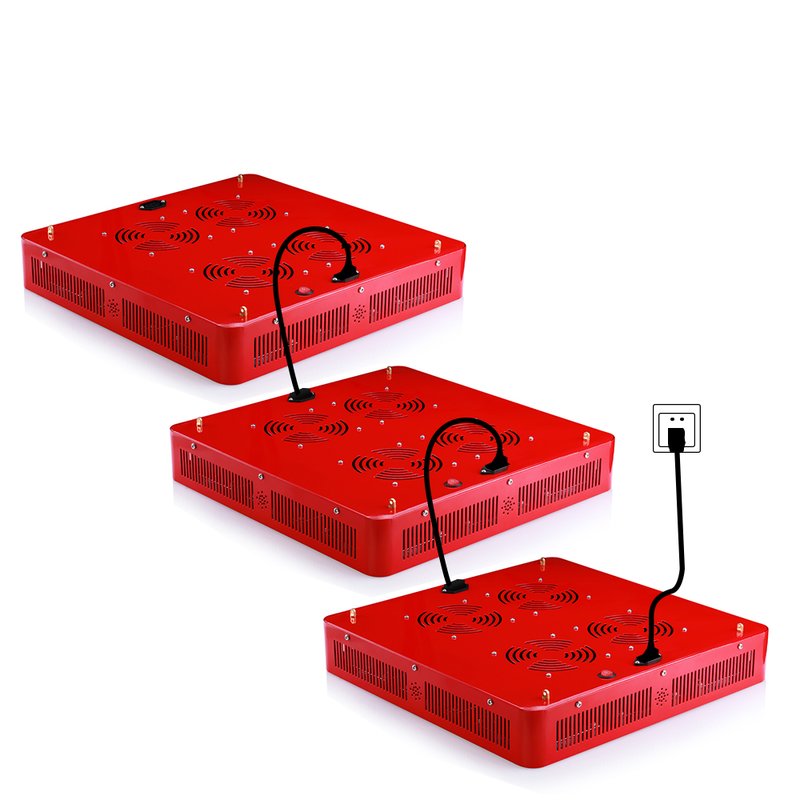 Reviews