BESTVA Quantum Series 2000W LED Grow Light with SANAN Chips LP2235 & Smart Driver Full Spectrum Plants Lights for Indoor hydroponics Supplies Veg and Flower Grow Lights
BESTVA Quantum Series 2000W LED Grow Light with SANAN Chips LP2235 & Smart Driver Full Spectrum Plants Lights for Indoor hydroponics Supplies Veg and Flower Grow Lights
High Energy Efficiency with 2.8 umol/J, only consume 223w, but has same output as fake 2000W Blurple led growing lights. Veg footprint is 3 x 4.5 ft, Flower is 2 x 4 ft.
SANAN LED Chips:the highest light output LED available at present, create the better canopy light penetration, get 40% higher yields with less energy compared with other lights.
Sunlike Full SPECTRUM LED Indoor Growing: 660-665nm 3000Knm 5000Knm IR 760nm, infinite close to natural light, best for all plants all stages growing, rapid plant response from seed 
to flower and increase yield & crop quality
NO Noise Design:No Fan ZERO Noise, will make your growing life easy and quiet, large areas of solid aluminium and CUSTOME POWER BOX HEAT SINK, The led chips Power driver we use are high temperature resistant that are 50% longer lifespan compare with other brand lights. 
  Specifications:

- Dimension:550x322x63mm
- Item Weight: 3.8KG
- PPF: 521.6 umol/s(220V) 515.6 umol/s(110V)
- Full spectrum for all stages of plant growth
- LED quantity: 620pcs LEDs
- Avg. Power Draw: 223W
- Input Voltage: AC85-265V
- Operating Temperature: 14-113?F (-10 - 45?C)
- Frequency: 50-60Hz
- Warranty: 3 years
- Lifespan: 100,000 hours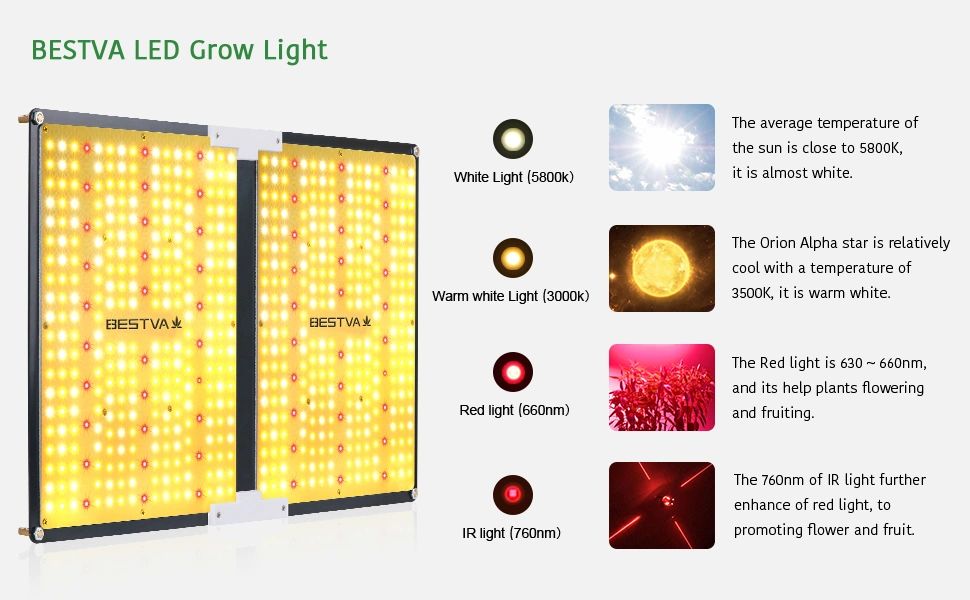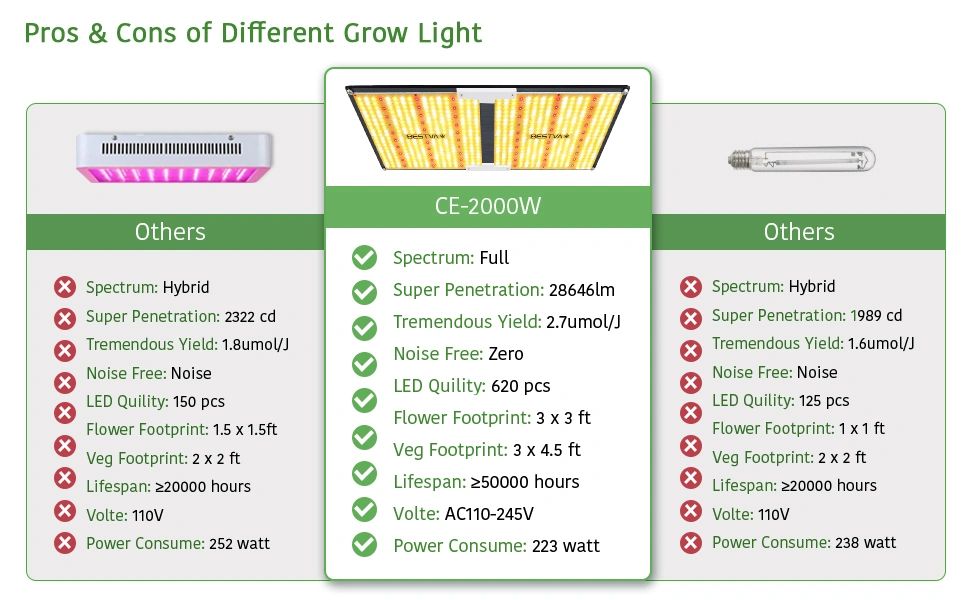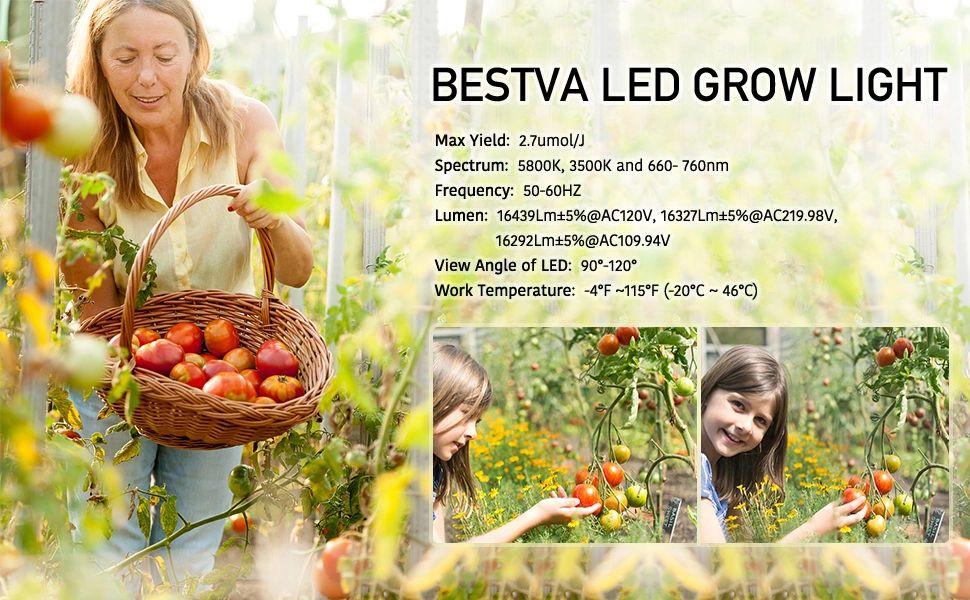 Attention:
- Indoor use only, not waterproof
- Extremely bright, do not look directly
- No extra ballast is needed
- Can be controlled by Timer
Package includes:
1 x BESTVA CE-2000W LED grow light
1 x 6ft Power Cord
1 x Hanging Kits
1 x Glasses
Reviews